Mexican-dutch composer Juan Felipe Waller's official homepage. His compositions often reflect a discourse between harmony and texture put through a 'lens of deformation'.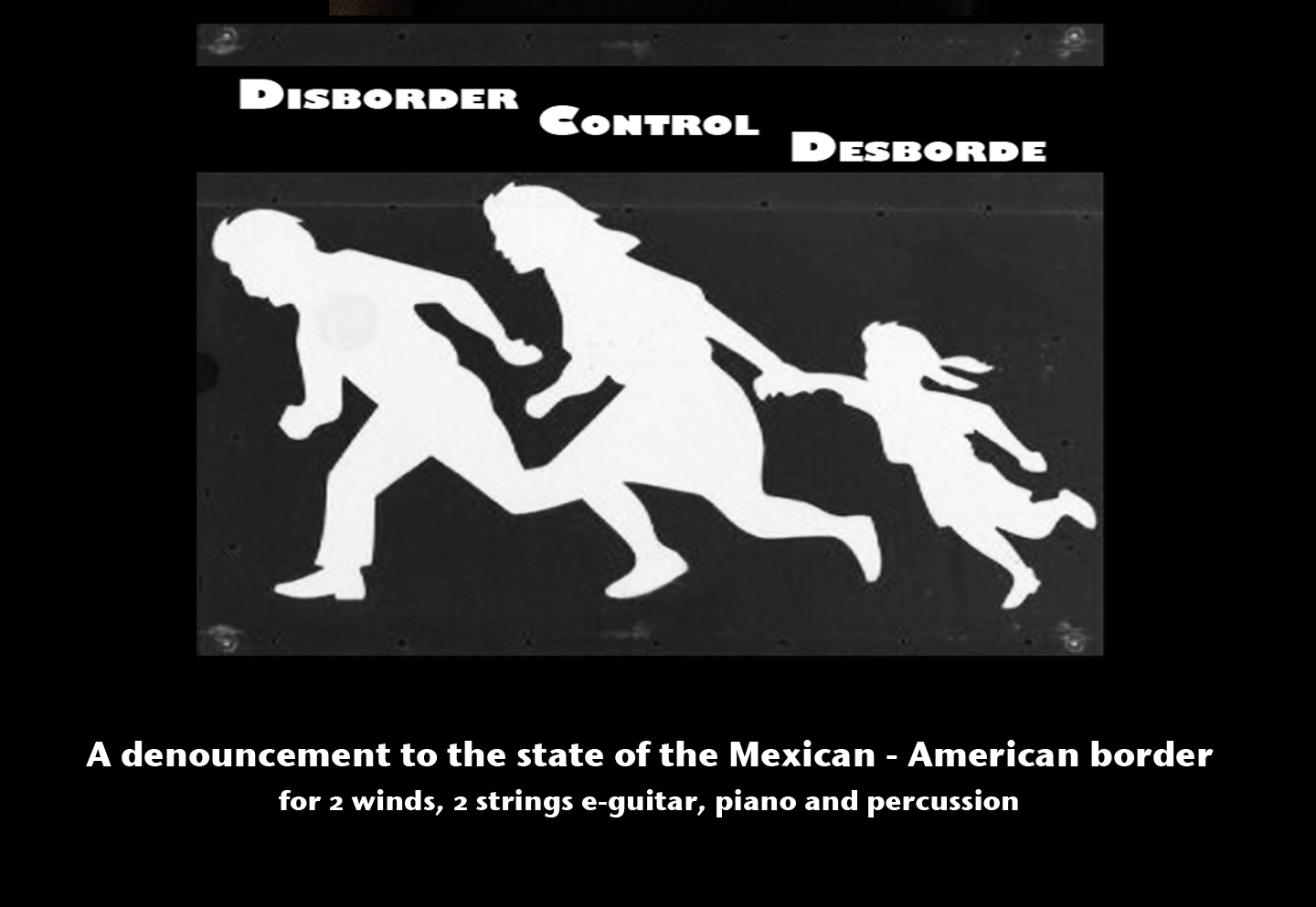 Feb 7, 2017 / LIMINAR at BKA Theater BERLIN Unerhörte musik
Tomorrow LIMINAR ensemble play their last gig in Berlin at the
Unerhörte Musik Series
. The program includes a piece I did back in 2010. The piece Disborder Control Desborde, harbours the paradox of rigid border control against the distinct flux not only of migrants, specific goods, and capital, but actually of an implicit cultural syncretism between the U.S. and Mexico. The theme has always been a pertinent subject matter, and in today's political climate it is certainly no exception.
Feb 4, 2017 / CTM festival
Coming Saturday is the premiere in Berlin of my piece
"Dreizehn Kontemplationen gegen eine Intervention des Schalls"
to be played on a collaborative concert between by KNM ensemble from Berlin and Liminar from Mexico. It involves, microtonal instruments (96-tone harp) by Julian Carrillo, and Membrane pipes or
Mirlitons,
that I build myself.
Don't miss it!
Older news